Our latest Bike Ride - the 25th - took place on Sunday, 4th June 2017


The main beneficiary of our 25th Burgess Hill Bike Ride was St Peter & St James Hospice: other local charitable projects will be supported via the Lions and Rotary Clubs.

The event started and finished at The Burgess Hill Academy (formerly Oakmeeds School) and we were fortunate to have a fine day for cycling - not too hot! Almost 400 riders took part in the event and signed up for one of the 10, 20 or 40 mile routes. We had Burgess Hill Community Radio at the start to assist us with announcements and also interview riders both at the Start and when they returned.
The ride only takes place thanks to the efforts of over sixty volunteers who marshall the Bike Ride, register entrants, man water stops and generally look after the whole event. In addition, many local firms, as usual, kindly provided water, chocolate bars and bananas for the riders.
This year we are very grateful to Sigma Partners, who sponsored the T-shirts on our 25th Anniversary. These were given free to all entrants.
Sponsorship & donations, together with Gift Aid facilities, if required, can be made on-line using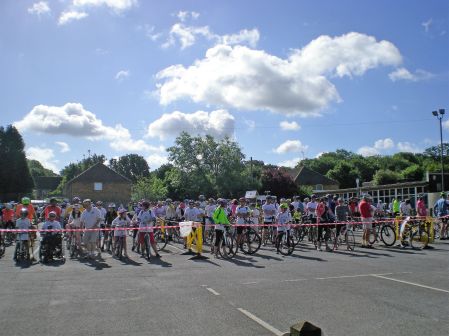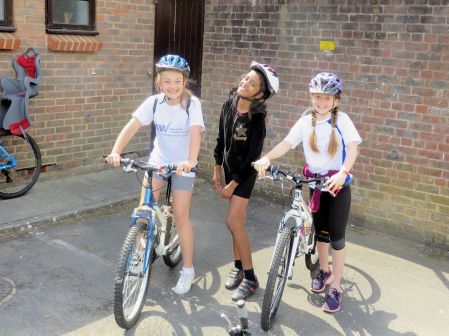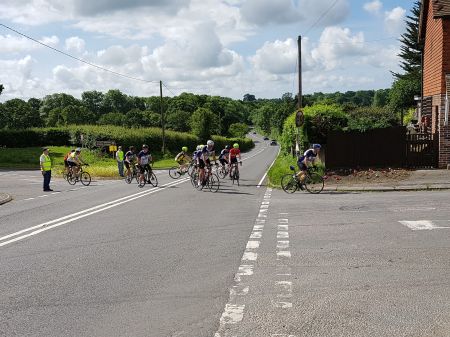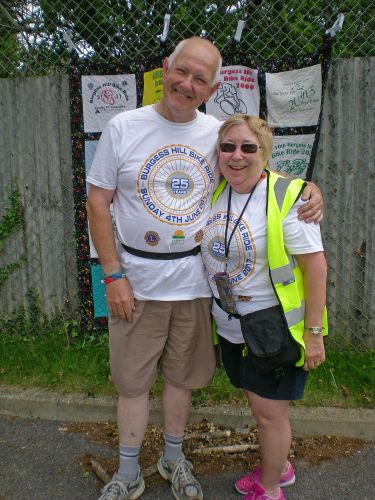 .